We love WordPress
Our team of WordPress experts is ready to help with pretty much anything.
Need any sort of question answered?
Having trouble? … found a bug?
Get In Touch
Call us:
 +34 936756663
Standar Support:
Monday-Friday 07:00-18:00h UTC
Emergency Support: 24/7
Chat with us.
Spinning up a new WordPress? Troubleshooting an existing site? Our WordPress experts are always on deck to quickly identify the root causes and recommend a solution.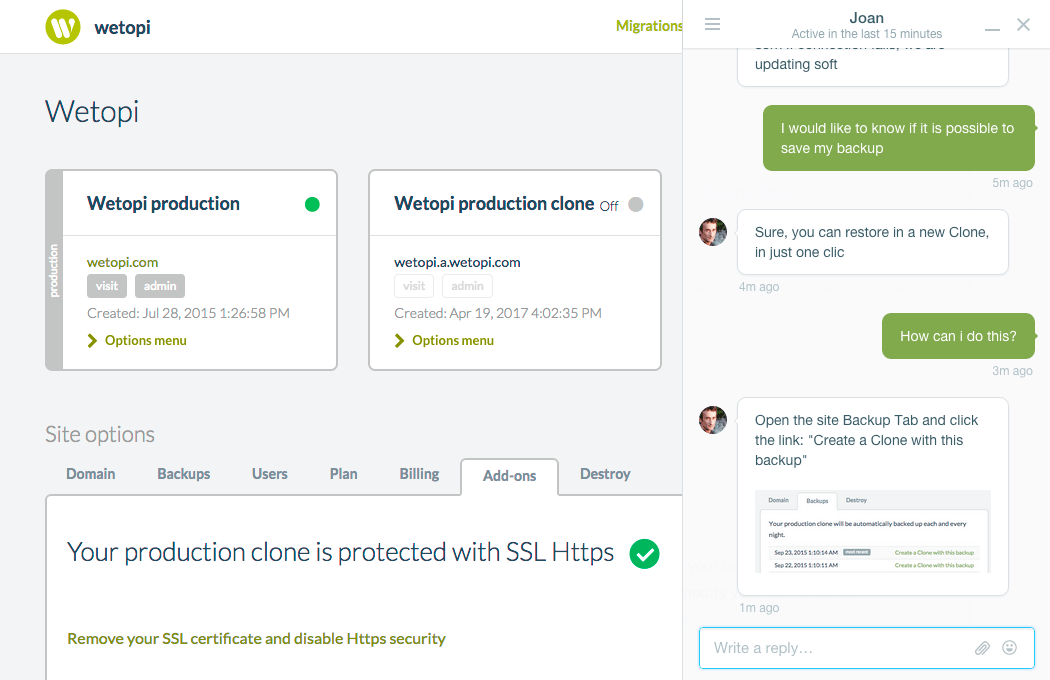 Follow Wetopi status on Twitter
Support