Specialized WordPress hosting
Manage fast and secure WordPress sites in a hosting built specifically for designers and creative agencies.
Take the straight path
A new WordPress project, experiment or test?
You'll never waste more time setting up a clean WordPress
or unpacking your own scaffolding for WordPress.
Create instant clones
Cloning is so easy that you'll never put in risk your live site when testing upgrades, themes or new plugins.
Compare with easy
Create up to 3 replicas so you can compare Side by Side different plugin sets, or themes.
Your customer will love your flexibility!
Reduce operational costs
Automate manual, repetitive, and error-prone tasks.
You can do things like Switching URLs from devel to live in 2 mouse clicks, without downtimes!
Wetopi works for you setting up all WordPress config options and renaming the links spread in your content.
Free up Time in Your Day optimizing your WordPress Design Cycle with Wetopi
Elevate your business
Take it to the next level and differentiate from competitors
Jump to Next Generation Infrastructure.
By using Docker – the most advanced container technology today – You get complete system isolation for each of your sites and instant resource scaling.
Say goodbye to shared hostings!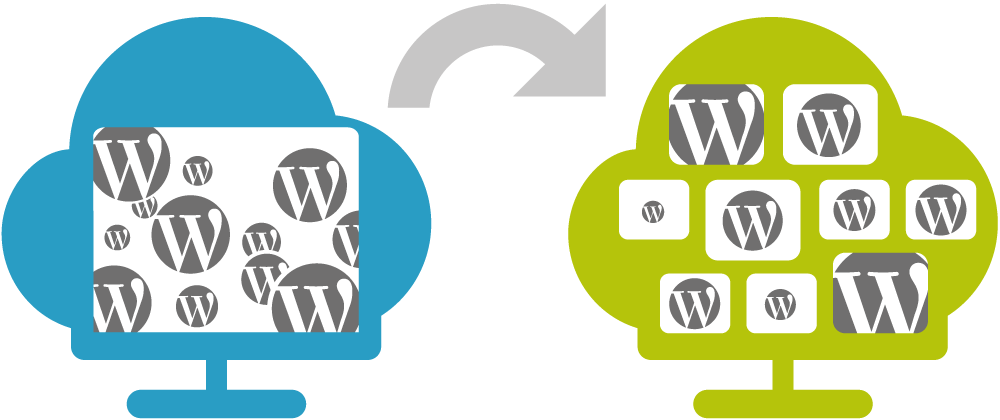 Leverage the Https factor
With Free automated Let's Encrypt SSL/TLS Certificates
on servers running the last HTTP/2 protocol.
Stand out from the crowd
An automated Setup with No additional Fees!
Https gives you:
Security, 1.5× speed improvement
and the bonus of a Google ranking boost.
Best config
Combine state-of-the-art technology like Nginx, PHP-fpm, and MariaDB,
with finely tuned configurations, and get impressive results.

with SSD Drives
SSD Hard Drives, lets you:
1. Work Fast, saving time during your site build cycle.
2. Serve Fast your WordPress site.
Once you've gone SSD, there is no way back to HDD!

When Security is First citizen
We take care of your daily backups.
Continuously monitored
Multi-layer Firewalls are in place and have very targeted WordPress rules.
While Malware Scanning daemons run continuously in the background to protect your WordPress site.
Single Sign On for all your sites
Get strong authentication without passwords using your Wetopi secured connection.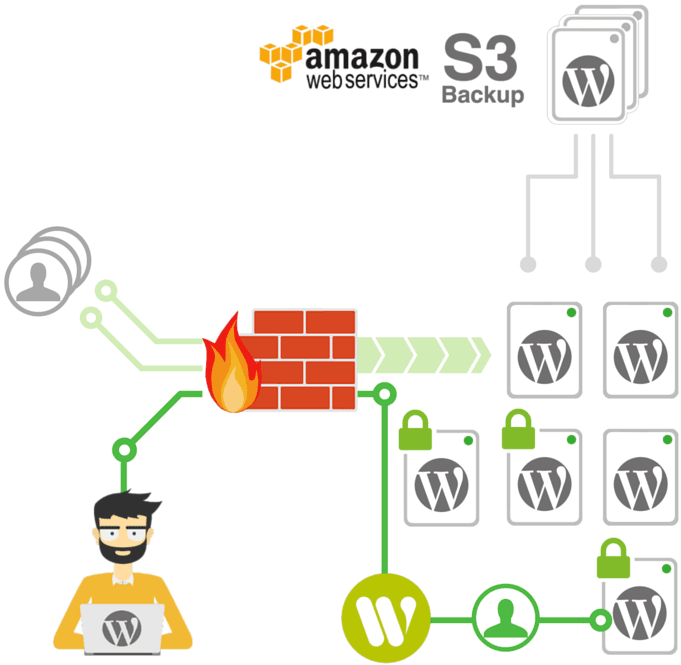 Wetopi's infrastructure harnesses the power of Docker containers, as used by:



Are you ready to join them?
Specialized WordPress hosting