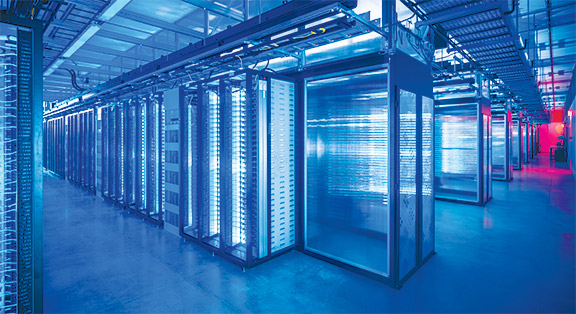 What makes Wetopi a Managed WordPress Hosting
Wetopi provides servers and services that are tailored specifically for WordPress.
This ensures that your website will enjoy unmatched performance and security, as not only is each server tailored for WordPress, but the whole hosting infrastructure and services.
Managed servers designed for speed
Lightning-fast WordPress with php-fpm and nginx
Your own super fast nginx server. Your PHP code will run natively thanks to the efficient PHP-FPM.

Upgrade to the most secure and performant PHP version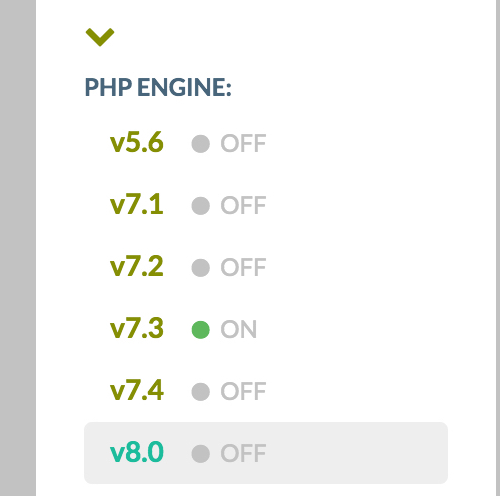 Test the speed and compatibility of any PHP engine with your WordPress. Do it safe in a sandboxed or test environment —. and upgrade your live site if no issues arise.
Unlimited visits
You get a server with its own resources. If you make a balanced combination of plugins or enable caching you can surpass by far our suggested number of visits.
HTTP/2 by default
Get 2.29× speed improvement thanks to a modern server infrastructure ready to run the last HTTP/2 protocol.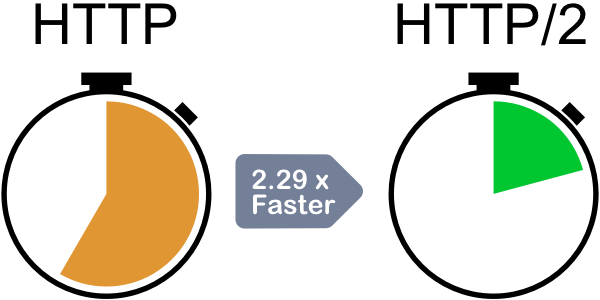 With HTTP/3 as an option
By putting our infrastructure behind Cloudflare, HTTP/3 support is now available for sites hosted on Wetopi.
SSD NVMe speed
SSD with NVMe gives a 1000x increase in input/output as compared to regular drives.
Replicated storage
Your data is replicated 3 times and served from a distributed storage designed for performance, reliability and scalability.
More speed thanks to Brotli server compression
Brotli is the new player! outperforms Gzip in Speed and Compression and helps you to shrink your page sizes and speed up your site.
Your WordPress site resources will be served compressed by default with Brotli.
With resources that no one can bog down
Your own server and resources.
Run on a Modern Container based Infrastructure.
Each WordPress runs on its own VPS-like machine ensuring its own resources that no one can bog down.
A panel designed to increase productivity
Say goodbye to complex management panels.
Manage everything from a single place.
A simple, easy to use and un-intimidating dashboard with all the sites you own and the ones you collaborate on.


All it takes to backup is a single mouse click.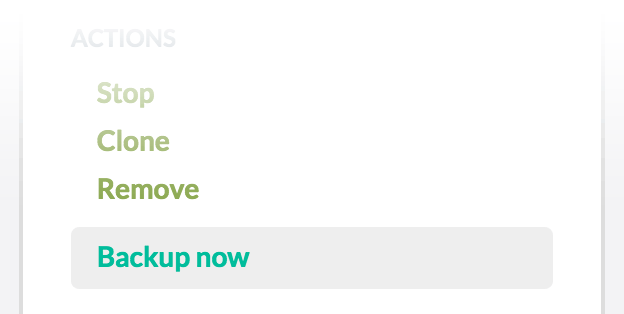 When you backup, first of all, you get a super-fast snapshot without wasting server resources. From this snap, we make an in-house incremental we later, for maximum security, we upload a copy to Amazon S3 (durability of 99.999999999%).

Rest easy, you have nightly backups.
Your site will be automatically backed up each and every night. You will have up to 15 backups stored in-house plus a replica in Amazon.
SSL Certificates in 1-click.
Get free Automated SSL/TLS Certificates of Let's Encrypt
You save time installing them with no plugins, and no config files.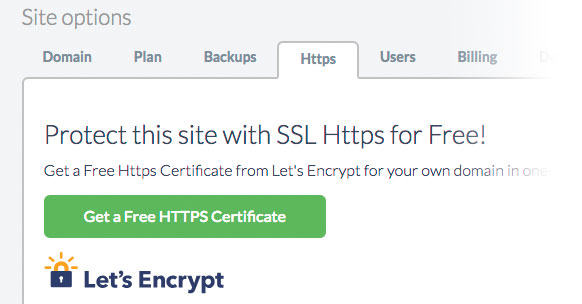 30 seconds provisioning.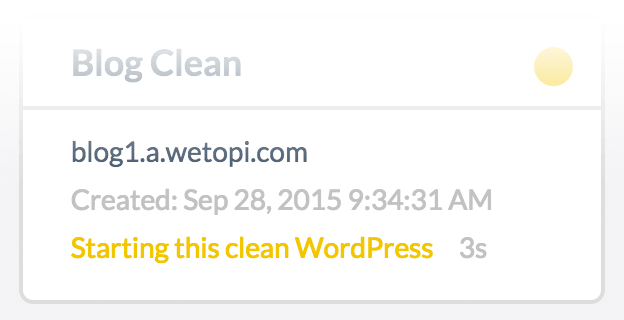 One click and 30 seconds to launch a server running WordPress at max speed.
Single Sign On for all your sites.
You and your collaborators don't have to deal with WordPress login details and passwords.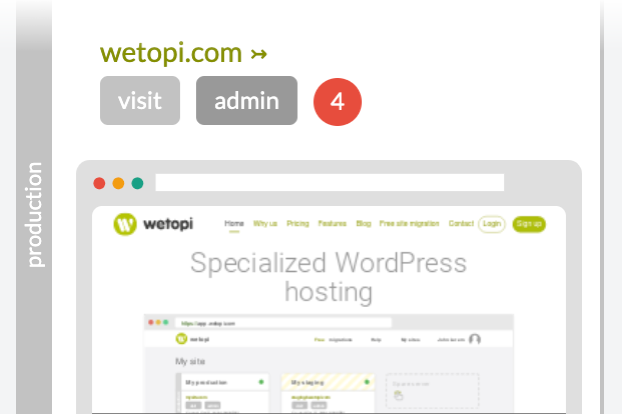 Your Wetopi session grants you access to all your WordPress admin backends.
Clone to create a replica of your WordPress server.
Create multiple staging environments by cloning your live site, backup or even another clone.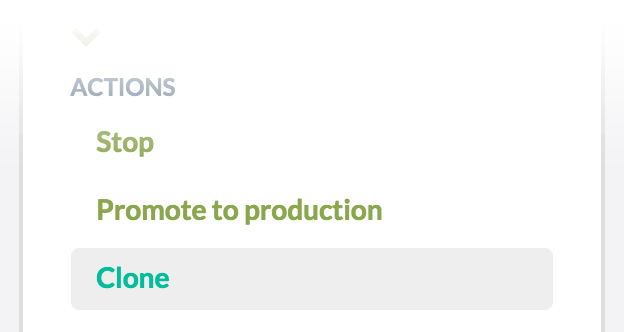 Work safe testing new WordPress versions, themes, plugins.
When you're ready, you can promote to production in a matter of seconds.
Share your sites with your collaborators.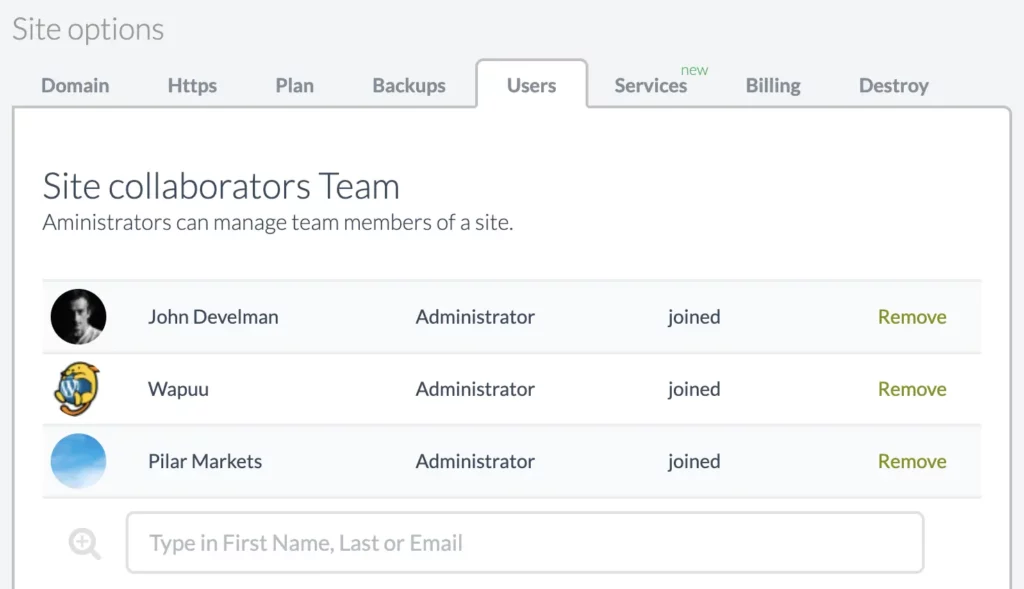 No restrictions
Fully functional standard WordPress.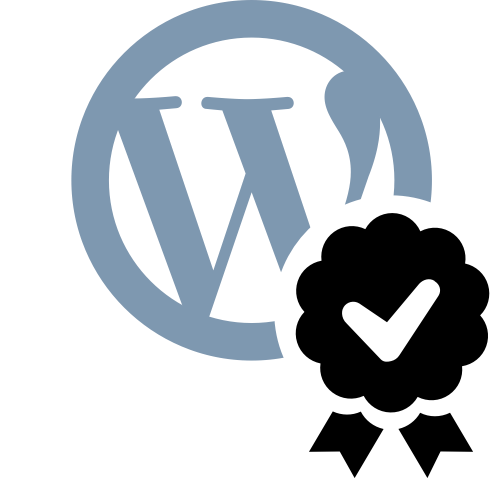 Use any plugin or theme you want. You manage your WordPress as how you see fit!
Command line SSH access
Connect securely to your server's command line, where by default you already have tools like Git, Composer, and WP-CLI, among others.
Multisite ready!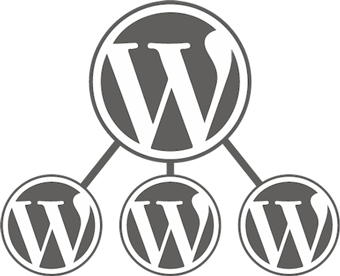 All our powerful features work perfectly with WordPress Multisite setup. With a subdirectories setup or with a subdomains setup.
With free development servers
For as long as you need them
One of our goals is to help you during the WordPress site build process. To do this we provide the same performant production servers for Free, with a single limitation, the access is restricted.
Security for your storage
Your server storage data is persisted 3 times.
All our data storage works in replica 3. This protects you from data lost in case of a disk crash.
WordPress files and databases are stored on cutting-edge Solid-State-Drive in Ceph infrastructure. A distributed storage designed for excellent performance, reliability and scalability.
Security for your WordPress
We take your security seriously so you can focus on your customers first.
Blacklisting from external sources
Our blocking lists updates each minute, blocking an average of 850,255,680 IPs.
Thanks to All Cybercrime IP Feeds by FireHOL at wetopi we keep permanently updated traffic blocking lists.
These blacklists are mostly related to attacks, online services abusive, malware, botnets, intrusion of servers and other activities related to cybercrime.
Redundant external WAF
Redundant Web Application Firewalls on a Redundant IP network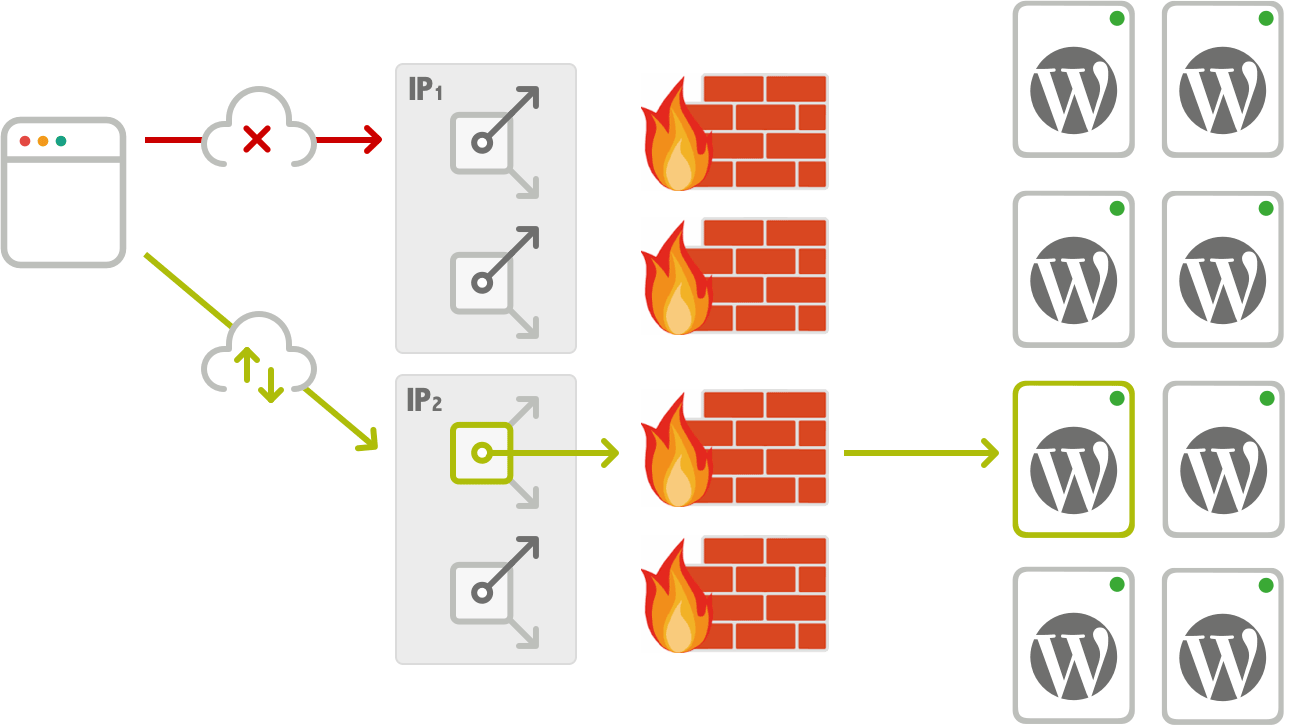 We relieve your WordPress server from the intensive task of filtering traffic. An array of load balanced Web Application Firewalls witness traffic across our entire network of customers.
Those learnings are inherited automatically by all of our customers.
DDOs mitigation
The wetopi data centers, have coverage for the mitigation of DDoS attacks through the use of selective filtering technology.
Continuously
upgraded servers
You can focus on your service while we take care of your server.
We do the software updates and Operating System upgrades.
Daily
malware scanner
We scan every day your server files to identify malware or hacked sites.
A support that helps
WordPress Expertise
Everything WordPress: From dedicated and tailor-made WordPress virtual servers, our Support team can assist you in all technical troubleshooting of your WordPress site.
Be confident being on a provider exclusively dedicated to WordPress.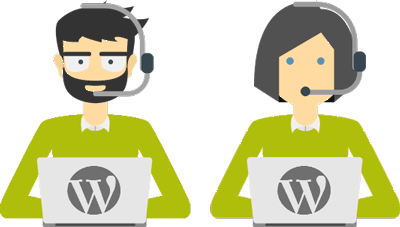 Free Premium Migrations
It doesn't matter if you have one WordPress site or 100, our team is ready to carefully migrate your sites for Free.
When migrating a copy of your site, we manually supervise it and verify its security.
or discover our Pricing plans
Includes Free development servers – No credit card required