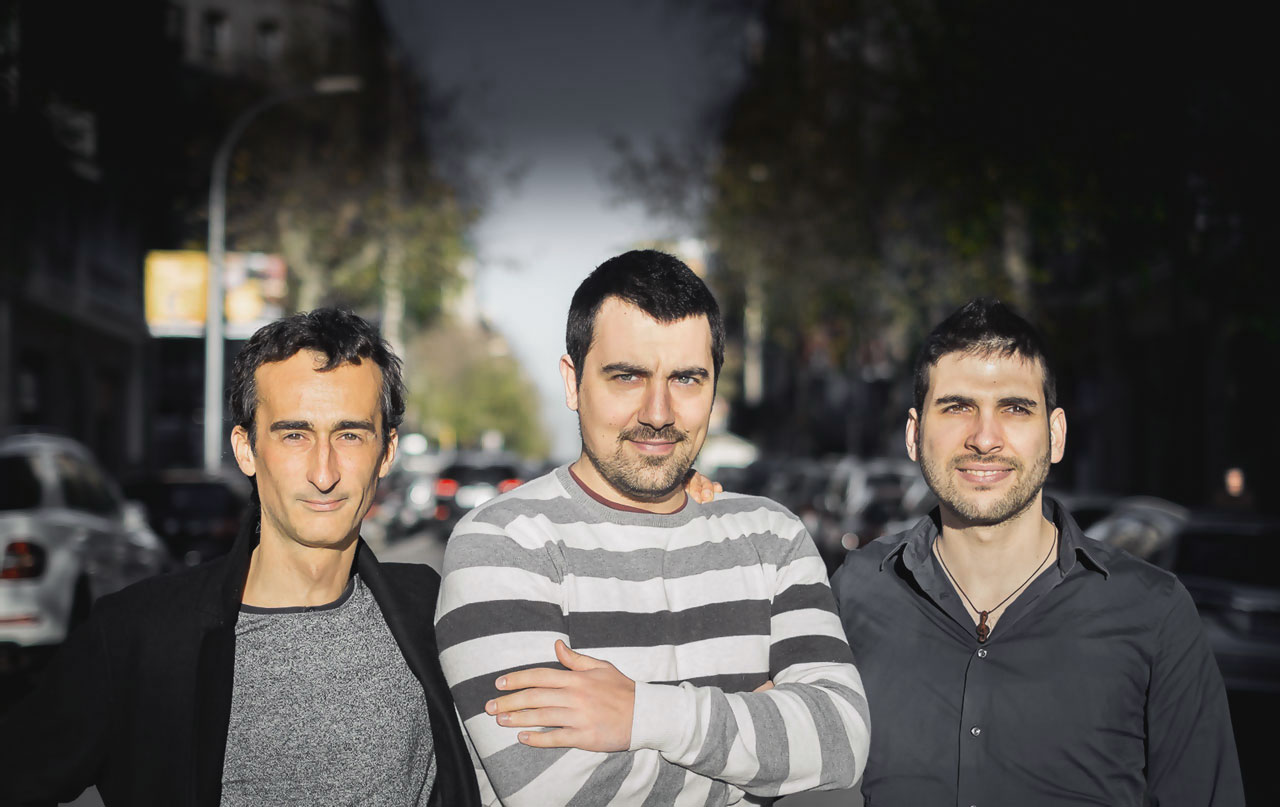 We want to help WordPress professionals
delivering the best platform for website creation
We are The Team:
We are techies, passionate about Hosting, WordPress, strong believers of agile & lean methods, remote work, work-life balance, self-empowerment and that building a great product is all that matters!
Albert Valverde ⁓ System Engineer

Carlos Portillo ⁓ CTO ⁓ System Engineer

Daniel Casadevall ⁓ Sysadmin Partnerships

Joan Vega ⁓ CEO ⁓ Developer

Nico Audemar ⁓ Marketing Partnerships
Our Mission thing!
We want to provide to professionals, designers and agencies, the best WordPress experience in the World.
Organization
Wetopi is a trademark operated by Inte, an organization incorporated in 1998 in Barcelona identified as:
Inte, implantación de nuevas técnicas empresariales S.L.
N.I.F. B61386777
Business Official Registration Bureau at Barcelona, Book 29858, Page 0073, Leave 163237 Insc. 1st

Dun & Bradstreet – D-U-N-S Number: 564329605
Timeline
2015 – 1Q ⁓ 2Q
Wetopi gets founded
First MVP service launched
Private customer group goes production
Service under model validation cycle
2015 – 3T
Wetopi goes production
Wetopi goes production with its 1st WordPress dockerized infrastructure.
First Pay-Per-Use Price model on WordPress hosting market.
Customer discovery goes top priority.
2015 – 4Q
Wetopi gets co-founded
System engineer Carlos Portillo joins as co-founder.
Local market expansion.
2016 – 1Q ⁓ 4Q
Infrastructure development
Wetopi new scalable infrastructure under development.
Assembling core team.
Fixed Plan pricing model introduced.
2017 – 1Q ⁓ 3Q
Self-Healing Scalable infrastructure
Infrastructure team foundation.
Wetopi Scalable and Self-Healing infrastructure validation.
Wetopi services development.
Searching for Language Market Fit.
2017 – 4Q
Infrastructure announcement
Wetopi Scalable and Self-Healing infrastructure available to all customers.
Marketing team foundation.
2018
Searching for Market Fit
Mastering Marketing.
Iterating Product.
2019
Growth basis
Market Fit.
Scaling basis foundation.
Expanding data-center infrastructure to new continents.
Thanks to all of you for making WordPress such a special community
As providers of managed services for WordPress we are proud to form part of this amazing community. It has given us a lot – friends, support, love, inspiration.
We wish WordPress community the best!
About