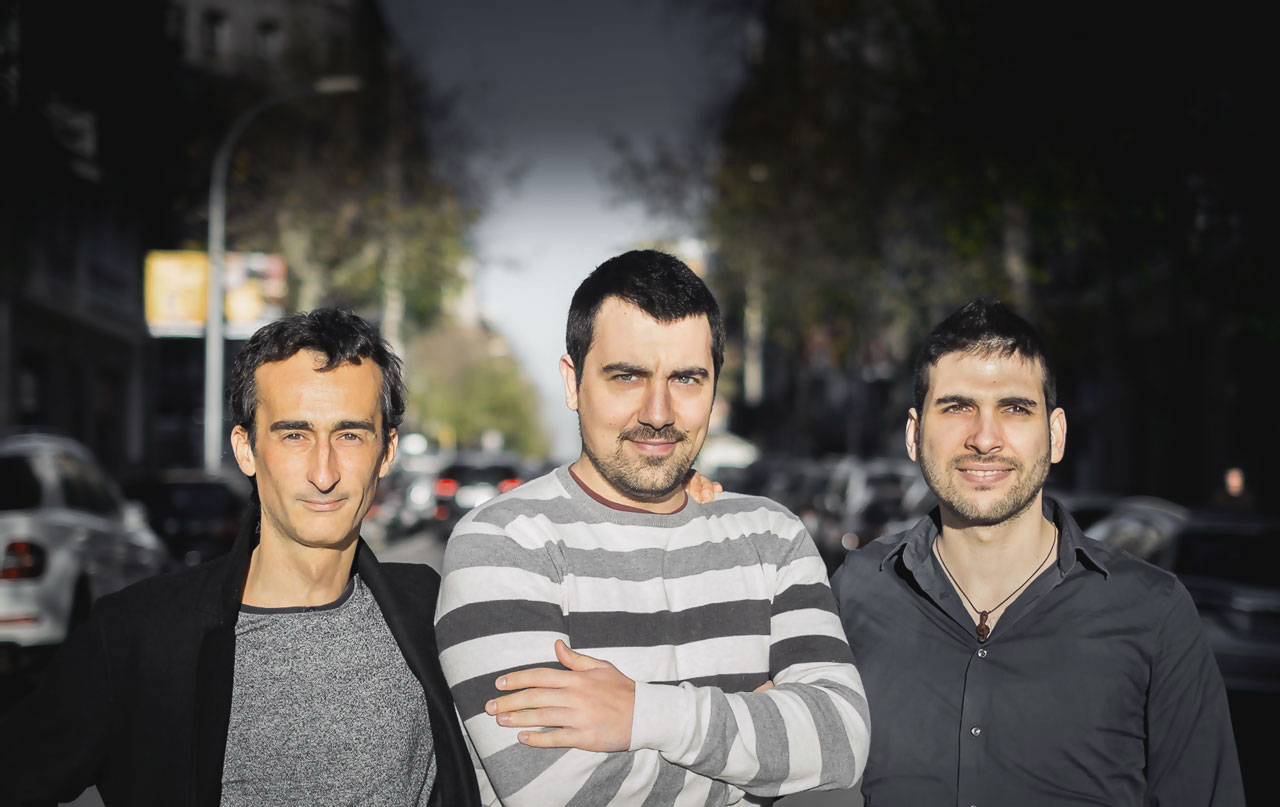 Ajudem els professionals oferint la millor plataforma per webs de WordPress
Wetopi va ser fundada el 2015 per dos nois ben normals. Són amics, tècnics: un desenvolupador professional i un enginyer de sistemes. La nostra missió és senzilla. És donar una mica de sentit al món del desenvolupament i manteniment de llocs de WordPress.
Vam estar desenvolupant, mantenint i allotjant WordPress per a clients des del 2008. A mesura que anàvem guanyant més clients i projectes, la necessitat constant de gestionar llocs web i servidors ens va començar a afectar. Ens hagués agradat que hi hagués una manera còmoda de fer que la nostra experiència fos més eficient, més segura i que consumís menys temps.
Estàvem molt emocionats quan Docker va començar a sacsejar el món del desenvolupament web amb noves solucions interessants per a la gestió de contenidors que van fer les coses més fàcils i ràpides.
El nostre moment "aha" va arribar quan vam decidir estandarditzar totes les tasques de gestió de WordPress aprofitant la virtualització, la seguretat i la gestió intel·ligent dels contenidors Docker.
Només és sentit comú.
Wetopi va ser creat per resoldre els problemes més habituals als quals s'enfronten els desenvolupadors web que treballen amb WordPress per fer que la seva experiència sigui la millor possible.
Ens encanta WordPress i les persones innovadores i creatives que utilitzen i treballen a la seva plataforma. Això és el que ens impulsa a fer de Wetopi una millor experiència per als professionals web de tot arreu.
Coneix l'equip
L'Anand, el Carlos, el Fernando i el Joan són els cofundadors de Wetopi, però sabem que no ho podríem fer sense la resta del nostre equip de persones brillants.
Ens encanta el treball a distància i, tot i que això vol dir que potser no estem a la mateixa oficina, estem connectats gràcies al nostre amor per l'autoempoderament, treballar de manera intel·ligent i crear un producte en el qual podem creure.
Connectem amb la nostra passió per l'allotjament web, WordPress i els gelats.
Vols obtenir més informació sobre les nostres funcions de servei, preus o qualsevol altra cosa? Ens agradaria saber de vosaltres a la nostra pàgina de contacte.
La nostra missió!
Volem oferir als professionals, dissenyadors i agències la millor experiència de WordPress.
Organització
Wetopi és una marca comercial operada per Inte, una organització constituïda l'any 1998 a Barcelona identificada com: Inte, implantación de nuevas técnicas empresariales S.L.
N.I.F. B61386777
Business Official Registration Bureau at Barcelona, Book 29858, Page 0073, Leave 163237 Insc. 1st

Dun & Bradstreet – D-U-N-S Number: 564329605
Timeline
2015 – 1Q ⁓ 2Q
Wetopi gets founded
First MVP service launched Private customer group goes production Service under model validation cycle
2015 – 3T
Wetopi goes production
Wetopi goes production with its 1st WordPress dockerized infrastructure. First Pay-Per-Use Price model on WordPress hosting market. Customer discovery goes top priority.
2015 – 4Q
Wetopi gets co-founded
System engineer Carlos Portillo joins as co-founder. Local market expansion.
2016 – 1Q ⁓ 4Q
Infrastructure development
Wetopi new scalable infrastructure under development. Assembling core team. Fixed Plan pricing model introduced.
2017 – 1Q ⁓ 3Q
Self-Healing Scalable infrastructure
Infrastructure team foundation. Wetopi Scalable and Self-Healing infrastructure validation. Wetopi services development. Searching for Language Market Fit.
2017 – 4Q
Infrastructure announcement
Wetopi Scalable and Self-Healing infrastructure available to all customers. Marketing team foundation.
2018
Searching for Market Fit
Mastering Marketing. Iterating Product.
2019
Growth basis
Market Fit. Scaling basis foundation. Expanding data-center infrastructure to new continents.
o descobreix els nostres plans
Inclou servidors de desenvolupament gratuits- Sense tarjeta de crèdit