First of all, to submit a url to the search engines and make it possible for them to show your url in the search results is known as "indexing."
In most search engines, it is not necessary to submit your website or a specific URL for it to appear in search results.
However, on some occasions, it can be beneficial to expedite the organic discovery of your website by search engines. Additionally, keep in mind that there are search engines that require manual submission of your website or URLs, and they will not index them organically.
Next, we will review the key points that you should take into account when submitting a URL, depending on the search engine in which you want to appear.

The speed with which crawlers discover your content and index it can vary depending on your Crawl Budget assigned (we'll tell you about it below), which is based on the relevance and quality of your website.
Search engine robots, known as "crawlers," or spiders, perform this task automatically, constantly scouring the Internet for new content and must prioritize this process to take on this enormous task.
The process of indexing your website or URL by the search engine is an important part of the digital strategy.
Depending on the type of content you want to publish, or on a more or less aggressive strategy, it may be beneficial to take a proactive approach and notify search engines about your new content instead of waiting for it to be discovered before appearing in search results.
By submitting a URL to search engines, you can speed up the indexing process and ensure that the content is visible more quickly.
Table of Contents
Why not wait for search engines to index my content?

As we discussed before, submitting your content should not be a must, especially if you regularly publish or modify your website. However, it is worth considering the following advantages of submitting your new URLs to search engines:
Faster Updates for New Websites of Pages: If you make major changes to your website or add new content, submitting it for indexing ensures that search engines take them into account as soon as possible. This way, your updates will be quickly reflected in the search results.
Inclusion Guarantee for Low Crawl Budget Websites : If your website has a limited crawl budget (the number of pages search engines crawl on your site in a given time), you may want to prioritize certain pages for indexing manually to ensure they are crawled more frequently.
Control and Optimization: You have the opportunity to control how it is presented in search engines. You can then choose to optimize the title, description, and other metadata to improve your site's visibility and relevance in search results and detect indexation problems asap.
Increased Visibility and Traffic: By getting indexed as soon as possible, your website has a better chance of appearing in search results relevant to your keywords. This increases the visibility of your site and, in turn, can drive more organic traffic to it.
Competitiveness of Time-Sensitive Content: For time-sensitive content like promotions, events, or news articles, manual indexing ensures that they appear in search results promptly, maximizing their visibility during the relevant period.
Small or New Websites may not get crawled that often: Smaller or newer websites may benefit from manual indexing initially, as they might not get crawled as frequently by search engine bots.
Indexation Error Corrections: If you've fixed errors or issues on your site that previously prevented proper indexing, manually submitting the corrected URLs can prompt search engines to reevaluate and index them correctly.
Join a hosting with principles
Includes free development servers- No credit card required
The Crawl Budget
To better understand how indexing works, you need to know your crawl budget.
The crawl budget refers to the number of pages that a search engine is willing to crawl in a certain period of time. It is crucial to keep this concept in mind and monitor it to understand how often a search engine will explore your website and how long it will take to discover new content.
In short, your crawl budget determines the number of pages and the speed with which search engine crawlers examine your pages. If your crawl budget is limited, search engines may not be able to crawl all the pages on your website as frequently as desired, which could affect the indexing of your fresh content.
It is important to keep it under control with optimization techniques such as:
Improving the structure of the site.
Establishing a logical internal link structure.
Removing broken or unnecessary links.
Prioritizing relevant content.
Having low page load timings.
We can calculate our Google crawl budget as follows:
Go to Google Search Console and under "Settings" go to "Crawl Statistics". Divide the total crawl requests by the total days the graph shows.
Divide the total number of pages on your website (you can determine it from the sitemaps) by the result obtained in the previous point.
The result will give you the average days that Google takes to crawl your entire website. A good result would be a value of 3 or less. If the result is a value of 10 or higher, try to improve it.

Crawl statistics in Google Search Console
Bing does not disclose how its crawl budget is calculated. Other search engines don't even admit to having it.
I leave you the following list with the most popular search engines and whether or not they use this concept
| Search | Use Crawl Budget | Naming |
| --- | --- | --- |
| Google | Yes | Crawl Budget |
| Bing | Yes | Crawl Budget |
| Yahoo | Yes | Crawl Limit |
| Baidu | Yes | Crawl Quota |
| Yandex | Yes | Quota for Yandex Robot |
| DuckDuckGo | Undisclosed | – |
| Ecosia | Undisclosed | – |
Crawl budget in different search engines
In general, the concept of crawl budget is applied to ensure the efficient distribution of crawl resources and to ensure that search engines discover and index the most relevant content appropriately.

In other words:
The most relevant and quality sites are crawled more frequently and with more resources
How to submit URLs for indexing to the major Search Engines
Depending on the browser, it can be a very simple process of just a minute, or it can be somewhat longer, especially in the case of browsers focused on a specific world region.
It's not all down to Google, even though it accounts for 92.5% of global searches. It is important to take other search engines into account, either because they are used in specific markets or because they are preferred by our target audience.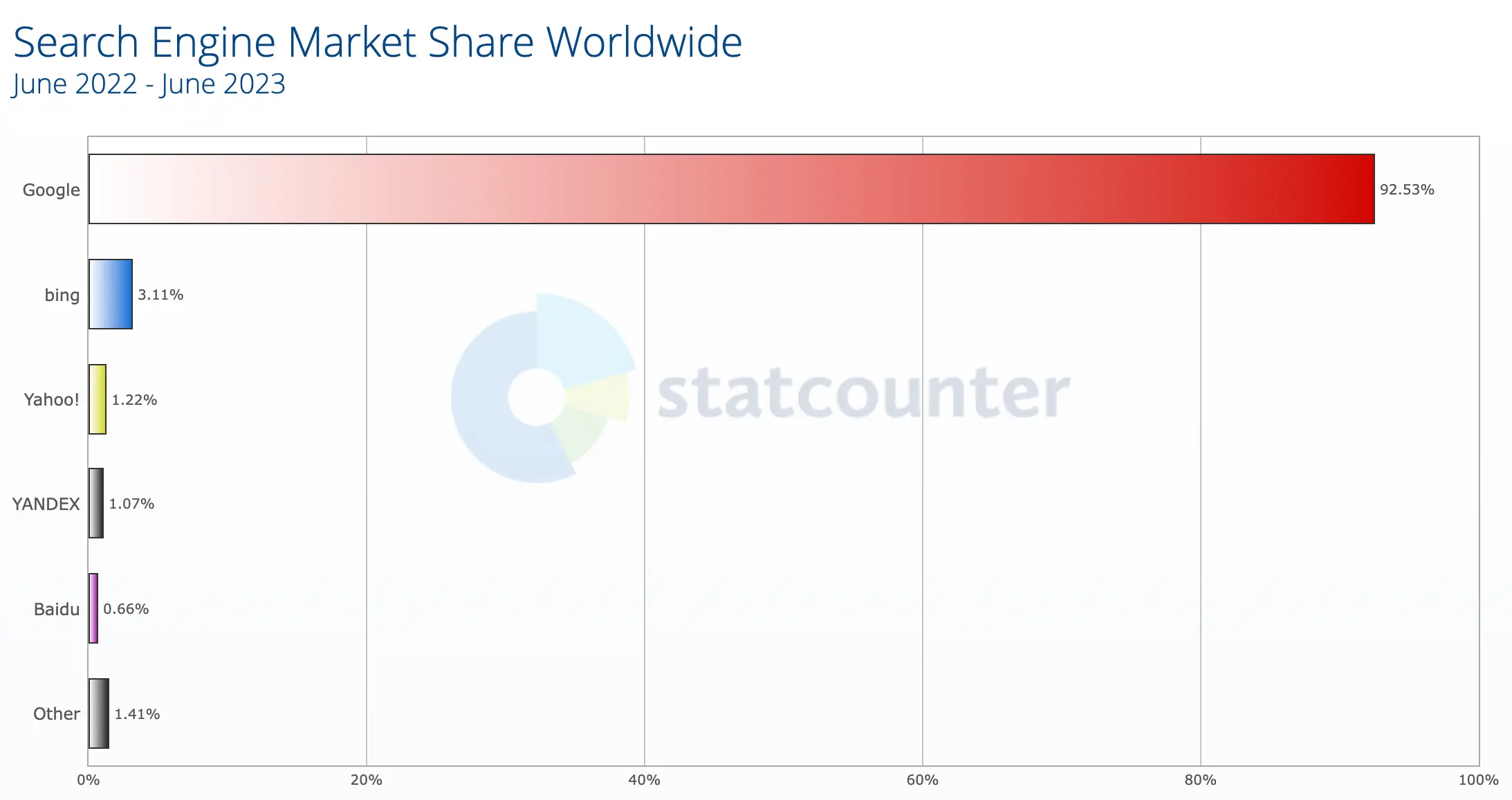 Next, we provide you with the key points of the process in each case:
1- Submit a new URL to Google
This section is not intended to be an exhaustive tour of how to create a Google Search Console account and add your website. We assume that you already have a Google account and have set up Google Search Console. If not, you have guides to register your website in Google Search Console that detail it perfectly.
Once you have your account configured in Google Search Console, both to check if a page is indexed, and to send a new URL or modify an existing one, follow these steps:
Open your GSC profile and copy your page URL into this box that always appears at the top. Do Enter:

You will see this page informing you if it is already indexed or not. Notice that it asks if you have changed the page. This is because Google suggests you reindex it. In any case, click on "Request Indexing". It will put you on a priority list, which is not to say "immediate".

You can also submit a sitemap: generates an XML file with a list of pages you want Google Search Console to index .
Remember that the indexing process can take time and does not guarantee that all pages on your site will be indexed immediately. Google prioritizes popular and relevant pages.
However, by following the steps above, you will increase the chances of your URL being discovered and indexed by Google before it does so organically.
2- Submit a new URL to Bing and Yahoo
Microsoft Bing and Yahoo share the same platform, so indexing on one site automatically means indexing on the other.
Submitting URLs to Bing for indexing, however, is a bit more complex. URL submission is only available for root domains and is limited to a number of URLs.
The process for submitting a URL to Bing is as follows:
Access the Bing webmaster tools.
Click "Submit URLs".
Add one URL per line.
Click "Submit." URLs are evaluated for search indexing
Check the number of submissions allowed and the remaining quota in the URL submission feature. The quota is assigned at the domain level, even if the sites are mapped to subdomains.
Please note that the URL submission feature in Bing Webmaster Tools only accepts parent domains and not subdomains.
This notifies Bing of a new page or change, it does not mean it will be indexed immediately. You have to wait for Bing's bot, Bingbot, to crawl it.
Apparently, judging by the comments on the internet and forums, Bingbot is clearly slower than Googlebot, which seems to be widely accepted. What doesn't generate the same consensus is how much slower Bingbot is.
The indexing of new content will, therefore, depend on the Bing algorithm..
You can consider these other alternatives to index a URL in Bing or Yahoo:
Alternatives for submitting URLs to Bing and Yahoo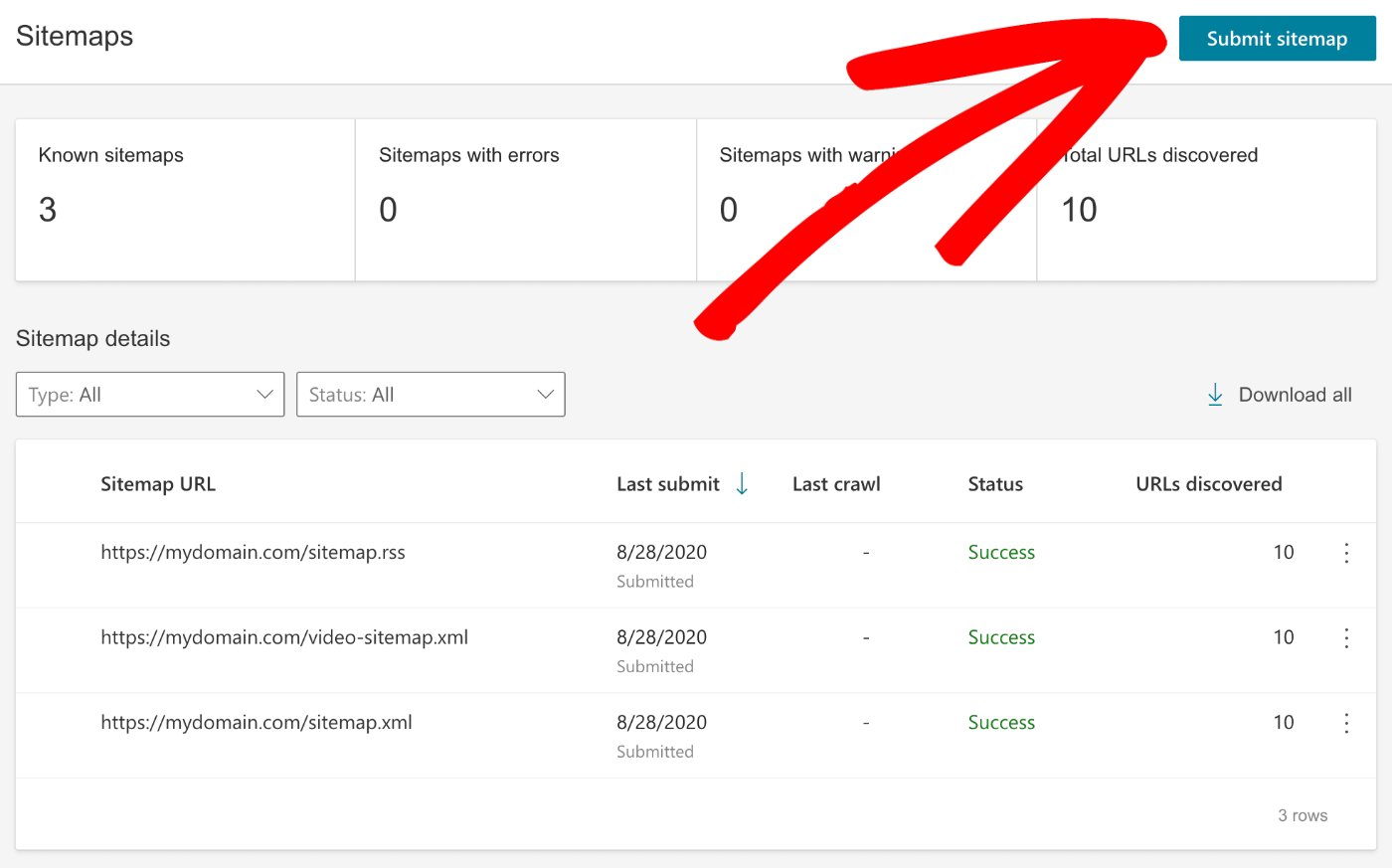 Image: Submitting a Sitemap to Bing – AIOSEO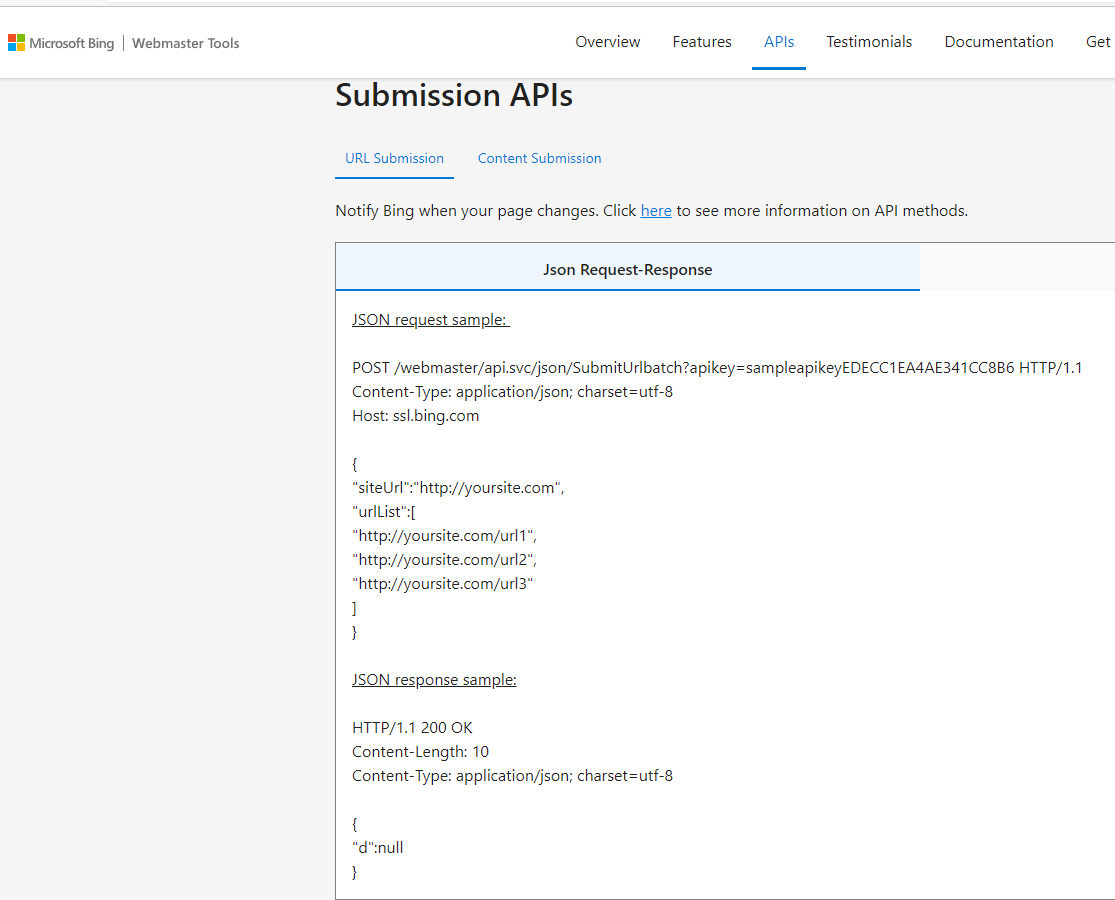 3- Submit a new URL to Baidu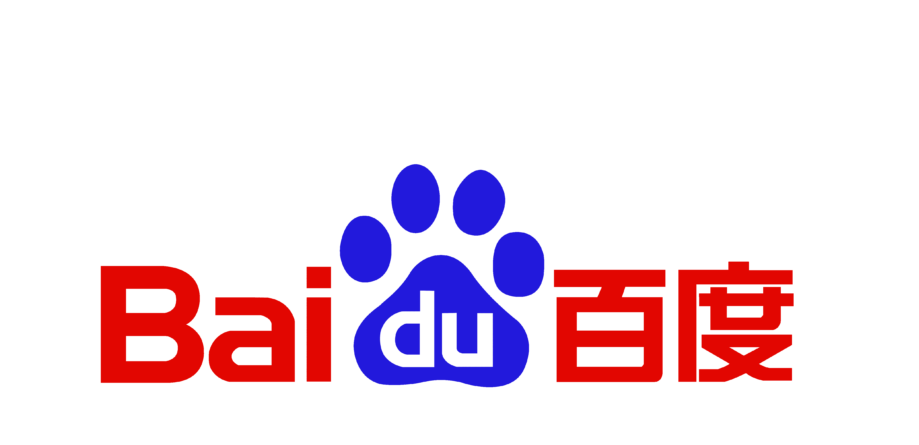 If you are really interested in being present in the Chinese market, consider Baidu, the largest search engine in the region. As expected, it is much more restrictive than the rest, and your content will only be available in Mandarin.
The big difference with the rest is that Baidu does not automatically index the discovered pages, so you must make the request manually.
Indexing by Baidu may take 1-3 months and it is always necessary to comply with Baidu's restrictions as well as Chinese laws and regulations.
The process is no secret and follows the usual guidelines:
Find the URL submission option.
Add the URL you want to index. Only one URL or domain per request (the entire web will be crawled from one url)
Complete the submission process by following Baidu's instructions.
Check the indexing status in your webmaster account.
What restrictions does Baidu impose?
Please note the following restrictions on content on Baidu:
Mainly focuses on the Mandarin Chinese language.
Complies with content regulations and restrictions imposed by the Chinese government.
Prioritizes content relevance and quality in its ranking algorithm.
Only allows indexing of main domains, does not accept subdomains.
4- Submit a new URL to Yandex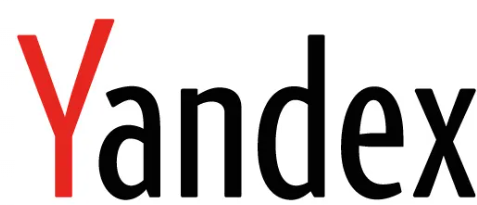 Yandex is a Russian internet company that operates the largest search engine in Russia, with a market share of around 60% in that country. Despite not being well known outside of Russia, Yandex is the fourth largest search engine worldwide, behind Google, Bing, and Yahoo.
The process of submitting to Yandex is nothing particularly complex and is similar to that of other search engines:
Go to the Yandelx Webmaster Tools.
If you have not added and verified your site, you need to follow the next step:
To submit your website, you will see a link for "Sitemap Files" in the menu on the left-hand side. Click it, and it will take you to a page where you can add your sitemap in the same way as in other search engines.
If you want a new URL to be indexed, go to the "re-indexed pages" tab in the left-hand menu.
As you can see, there is more to this process, and the complete information can be found on Yandex's webmaster tools.
5- Submit a new URL to DuckDuckGo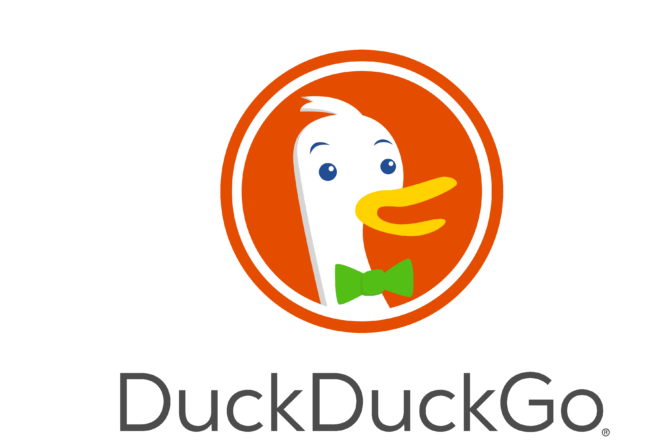 The DuckDuckGo case is the most particular and simple at the same time.
This search engine draws on more than 400 sources, apart from its own crawler, DuckDuckBot. So, if your website or URL is in any of their search result sources (Google, Bing, Yahoo, Baidu, etc…), you won't need to do anything else.
Final Words
In this article, we explore the importance of manually submitting a URL for indexing and detail when it may be beneficial to do so. As a conclusion, we can summarize the advantages and key points to take into account in three points:
Automatic indexing by search engines is usually enough to appear in search results. However, in certain cases, manually submitting a URL can speed up the process and ensure faster visibility.
By keeping your crawl budget in check, you can understand how often a search engine will explore your website and discover new content. This will help you optimize indexing and ensure that your content is displayed in a timely manner.
Don't just submit your URLs to Google. It is important to consider other search engines that could be used in specific markets or preferred by your target audience. Expanding your indexing reach will allow you to reach a more diverse audience.
We hope this has been helpful. If you have any additional questions, please do not hesitate to contact us.
We are techies passionate about WordPress. With wetopi, a Managed WordPress Hosting, we want to minimize the friction that every professional faces when working and hosting WordPress projects.
Not a wetopi user?
Free full performance servers for your development and test.
No credit card required.