A Slow Website Loading Is Bad For Your Business – Here's why WordPress should be loading fast.
In this age of instant gratification, speeding up your WordPress site is a crucial factor for customer satisfaction. Google recently stated that an optimal page loading time was under 2 seconds, but they also pointed out that they were aiming at 0,5 seconds loading time for the future.
Table of Contents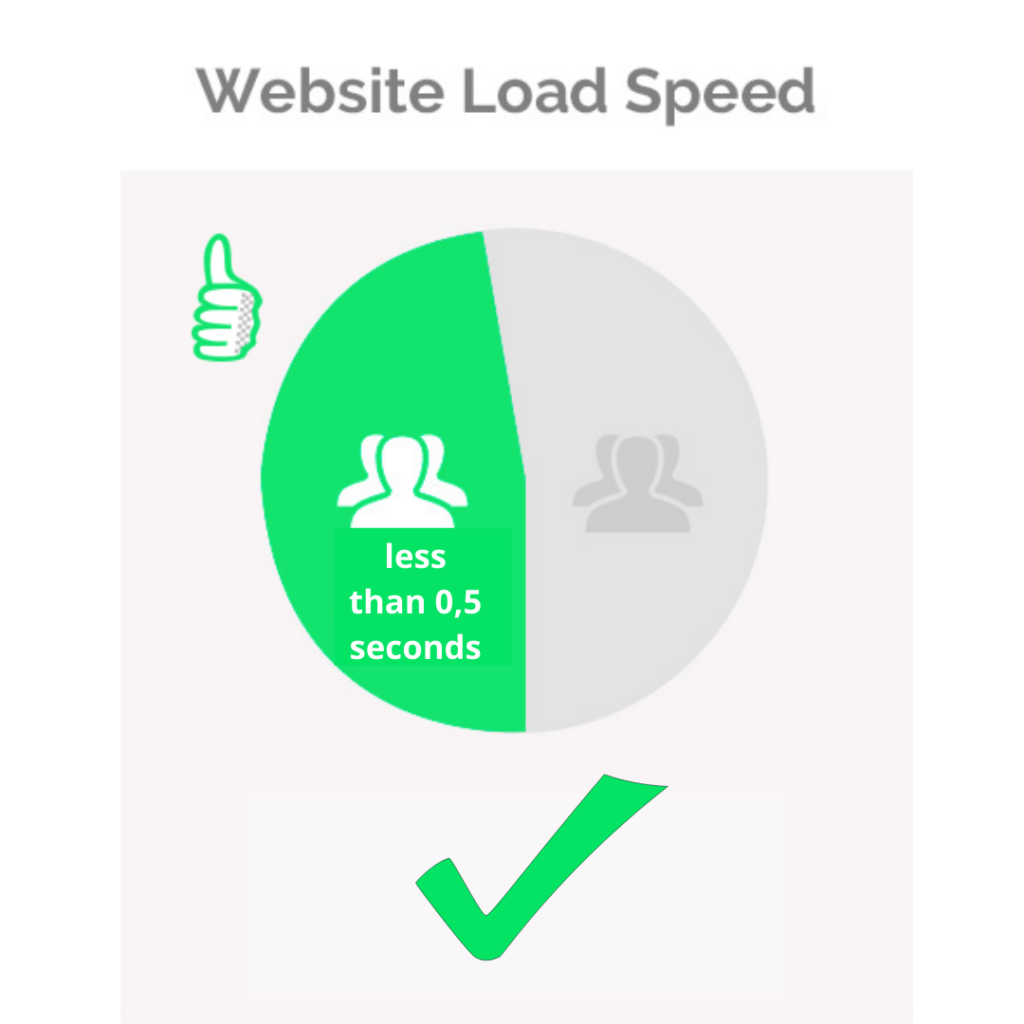 The impact of a Slow Loading Website
A study says that website loading in 1.7 seconds is faster than 75% of all global websites while one loading in 5 seconds is faster than 25% of all global websites. Going by these industry stats, a loading time of two to four seconds was considered ideal for any business website. Even a one or two-second delay in loading time can have an adverse impact on customer engagement and generated revenues.
For example, eCommerce retailer Amazon estimates that a one-second delay in webpage loading can cost over $1.6 billion in lost revenues every year.
On the other hand, by making their webpage load 2.2 seconds faster, internet browser company Mozilla recorded an increase of 60 million browser downloads in a year.
However, Google is now encouraging a mere 0,5 seconds as an optimal loading time.
Slow websites are bad news for business in multiple ways:
Loss of website traffic leading to losses in sales and revenues
A profound drop in the website's SEO ranking
Poor customer experience resulting in lower engagement
Increase in the user's bounce rate and a lower rate of conversions
Increased chances of website crash or Google blacklisting
In the following sections, we shall see each of these points in more detail.

1

Loss of Website Traffic and bad perfomance on SEO and SEM campaigns

Be it for desktop or smartphone users, a slow website can frustrate anyone. This probably explains why around 80% of users who have experienced a slow-performing website never return to the same site again and are less likely to browse through other pages in the same site. This, in turn, means loss of incoming traffic that can further lead to lower user engagement and conversions. These factors can ultimately result in lower sales, poor brand reputation, and loss of revenues for the business.

Moreover, Google Ads or Facebook Ads campaigns are also very much affected by speed. A slow website will cost you money by converting much less . Users will abandon your website if it does not load fast enough and Google will in return also increase their pricing if your campaings are slow. As we will explain later on, an eficient hosting company is here essential for a fast website.

Start with our Free development servers – No credit card required
2

Drop in Search Engine Ranking

Search Engine ranking is a critical factor for generating high traffic to your business website. Popular search engines like Google do not favor slow-performing websites. Hence, they give better rankings to sites with excellent loading speeds. A better Google ranking means that your website is ranked higher in the search engine results, thus resulting in more user clicks and traffic.

On the other hand, websites having good content but suffering from poor speeds can have a poor ranking on the search engine results page ( SERP).
Slow websites are usually not listed on the first page by search engines and have lower chances of being clicked by a user.

3

Poor Customer Experience

In the last decade, industry studies have concluded that the average attention span of human beings has reduced to eight seconds. This means that visitors to your business website would lose their interest in your site after eight seconds.

As a result, slow loading websites can frustrate most online users and damage their overall online experience. A majority of these users are likely to leave the website never to return, or, even worse, switch to a competitor website with a better user experience. Poor customer experience can also lead to negative reviews or referrals that could deter other users from engaging with your business.

Due to a poor customer experience, slow-loading websites reduce customer engagement and hence, the average time that users spend interacting with your site. For an eCommerce retailer, slow website speeds translate to more shopping cart abandonment and higher bounce rates.

4

High Bounce Rates

What is a website bounce?

This happens when a user visits a website and leaves it without performing any activity.

A high bounce rate is recorded when a majority of the visitors leave the website after opening just a single page and not clicking any webpage element including CTAs, links, or menu items.

Slow website loading is among the most common reasons for high bounce rates. Needless to say, high bounce rates can reduce the overall engagement that online visitors have with your website. With reduced engagement, your business can suffer from lower conversions and overall sales.

5

Website Crashing or Google Blacklisting

And finally, slow loading speeds could be a result of an undetected malware infection on your website. Hackers have devised complex malware variants that are difficult to detect even after they have penetrated a particular website.
Undetected hacks or harmful malware codes can lead to slow website speeds or regular crashes.
As a result of suspected malware, your website could be suspended by your web hosts to safeguard the other hosted websites from malware attacks.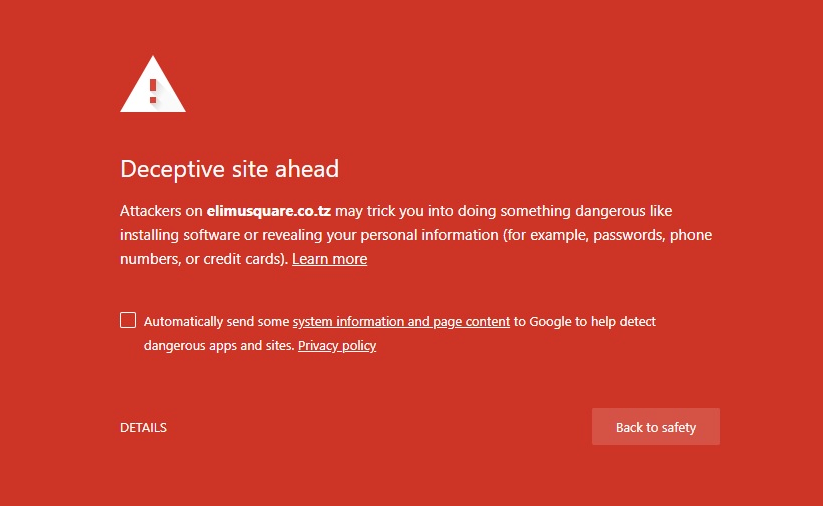 To protect their users, Google could blacklist your website that got infected and completely stop traffic flow to your site. MalCare explains in this post how to Find and Remove Google Blacklist Warning.
Now that we have seen the negative impact of a slow website on your business, let's move on to some essential tips for improving website speed and performance.
How do I fix my WordPress website speed?
Is it very complex to achieve a higher speed for your website? The answer is "No."
If you are using a WordPress-powered site, you can improve its speed with the following tips:
Switch to a faster WordPress managed hosting platform
We are not saying this only because Wetopi delivers a fast website speed service: if your website is installed on a shared hosting platform, it's probably a good time to switch to a faster and efficient WordPress managed hosting platform like Wetopi. It is simple, the more specialized in WordPress, the better. All eyes are on your WordPress performance, so you get the best only.

Have a look at our speed history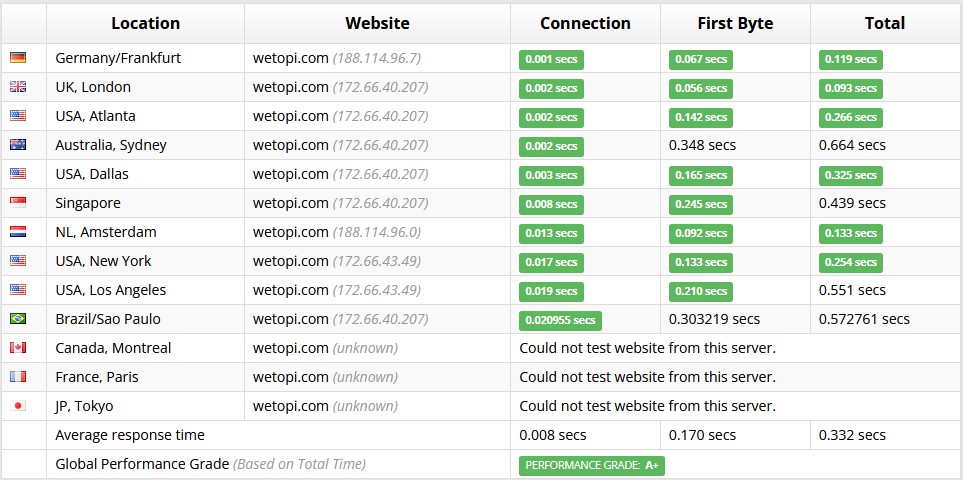 Although more expensive, managed hosts allocate dedicated servers and necessary resources for your website alone, thus improving its overall performance.
Reduce your Plugin,Theme load and files size
Take a review of all the installed plugins/themes on your website. Retain only high-quality plugins/themes that are optimized for good speed and do not overload your server resources. As a practice, make sure to install plugins/themes only from trusted sources.
Also, you should be checking your files to reduce its size. Herebelow is a good article at Medium.com that will give you enough insight into what to do if your WordPress is too slow.
You should now be well-versed in handling scaled images and minifying your JavaScript and CSS components website

Charles Stover @ medium.com
Cache, your ally against a slow website
Install an efficient speed optimization plugin like WP Super Cache, WP Rocket or W3 Total Cache designed to improve website speeds. Speed optimization plugins use a range of measures including caching, lazy loading of images, and image compression for speed improvement.
Invest in an efficient security prevention system
You must safeguard your website from malware infections and other threats. Yes its a must!
But you have two ways to do this:
The inefficient way, by supercharging your server and/or WordPress with security software and plugins (e.g. WordFence).
The efficient way, with services that do the job outside your server (MalCare or Sucuri are good examples) or WordPress specialized services like wetopi, where security for wordPress is on its core business to prevent utilization of your servers bandwidth and resources.
Invest in a hosting platform with WordPress centric security rules.
In Conclusion
To summarize these points, website speed should matter for any business! As a website owner, you could be having the best-designed website in the world! But all that will come to naught if it loads very slowly on any user device.
On the other hand, a fast website can be very effective in improving your incoming traffic, customer engagement, and even your company's bottom line.
Luckily for WordPress website owners, this is much easier to do. Specialized WordPress hosting platforms like Wetopi or generalist hosting platforms combined with cache and external security services will help you to boost your website performance and security.
We are techies passionate about WordPress. With wetopi, a Managed WordPress Hosting, we want to minimize the friction that every professional faces when working and hosting WordPress projects.
Not a wetopi user?
Free full performance servers for your development and test.
No credit card required.