Specialized WordPress hosting
Wetopi makes it easy for freelancers and agencies to provision, create staging area, make updates, backup and manage WordPress sites in one place
Your own managed WordPress server
Each WordPress runs on its own private VPS-like machine thanks to our containerized infrastructure.
with best config
We combine state-of-the-art technology like Nginx, PHP-fpm, and MariaDB,
with finely tuned configurations, to give you impressive results.

and Fast SSD Storage
SSD Hard Drives, lets you:
1. Work Fast, saving time during your site build cycle.
2. Serve Fast your WordPress site.
Once you've gone SSD, there is no way back to HDD!

Work fast
Clone to compare different themes and plugin-setups: 1-Click
Backup your WordPress: 1-Click
Restore on a sandbox: 1-Click
Switch to Https: 1-Click
Risk free development
Cloning is so easy that you'll never have to put risk in your live-site when testing upgrades, themes or new plugins.
Free up your time by optimizing your WordPress design cycle with Wetopi!
Elevate your business
Take it to the next level and differentiate yourself from the competitors
Jump in to the Next Generation Infrastructure.
By using Docker – the most advanced container technology today – You get complete system isolation for each of your sites and instant resource scaling.
Say goodbye to shared hosting!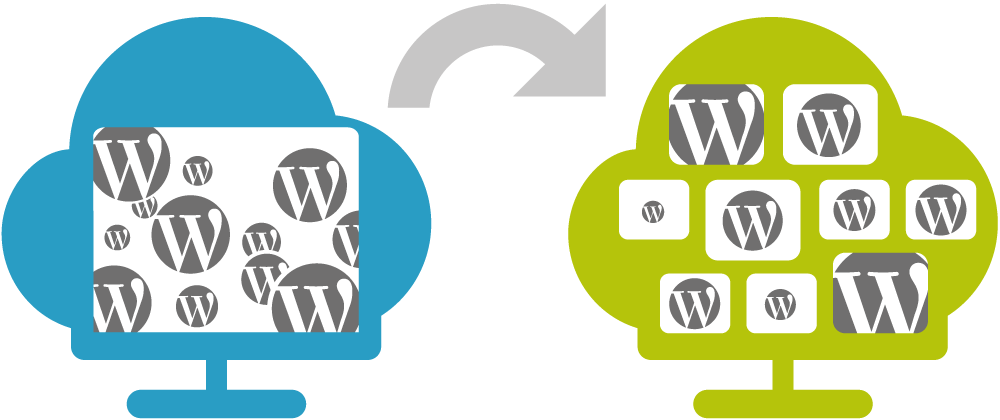 Leverage the Https factor
1-Click Free automated Let's Encrypt SSL/TLS Certificates
on servers running the last HTTP/2 protocol.
Stand out from the crowd
An automated Setup with No additional Fees!
Https gives you:
Security, 1.5× speed improvement
and the bonus of a Google ranking boost.
When Security is First citizen
We take care of your daily backups.
Continuously monitored
Multi-layer Firewalls are in place and have very targeted WordPress rules.
While Malware Scanning daemons run continuously in the background to protect your WordPress site.
Single Sign On for all your sites
Get strong authentication without passwords using your Wetopi secured connection.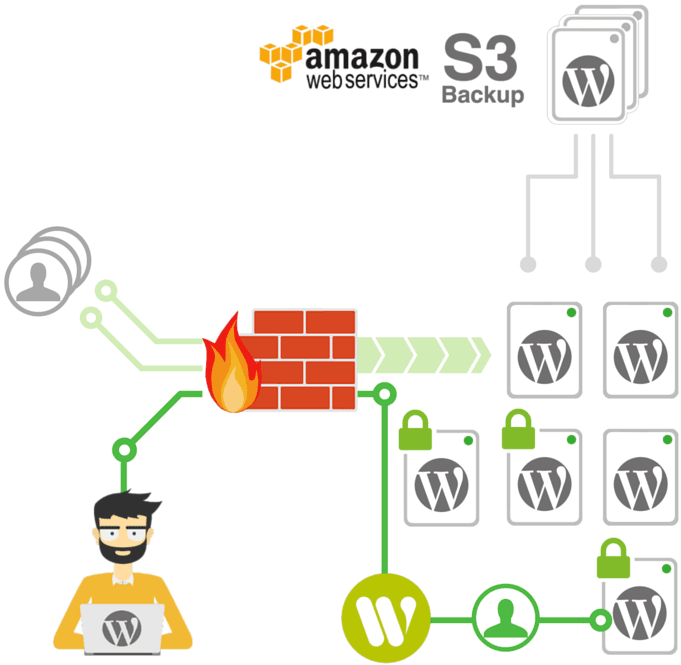 Includes Free Development Servers – No credit card required
(Translated by Google)
Wetopi is an excellent hosting service for Wordpress. Their servers with Nginx are very fast and their infrastructure lets you create and organize Wordpress very easily. We use it for both our corporate sites and customers ... Read more at google reviews
(Translated by Google)
The best web hosting service for WordPress. Websites load faster than ever, and they offer free SSL plus full copies of your sites in seconds and one click. Customer service is also excellent ... Read more at google reviews

I'm using wetopi to host my WordPress sites. They offer all the premium features of the top-end managed sites, but in modern isolated container machines. They manage each of my WordPress ... Read more at google reviews
Wetopi's infrastructure harnesses the power of Docker containers, as used by:



Are you ready to join them?
Managed WordPress Hosting Provider for Freelancers & Agencies