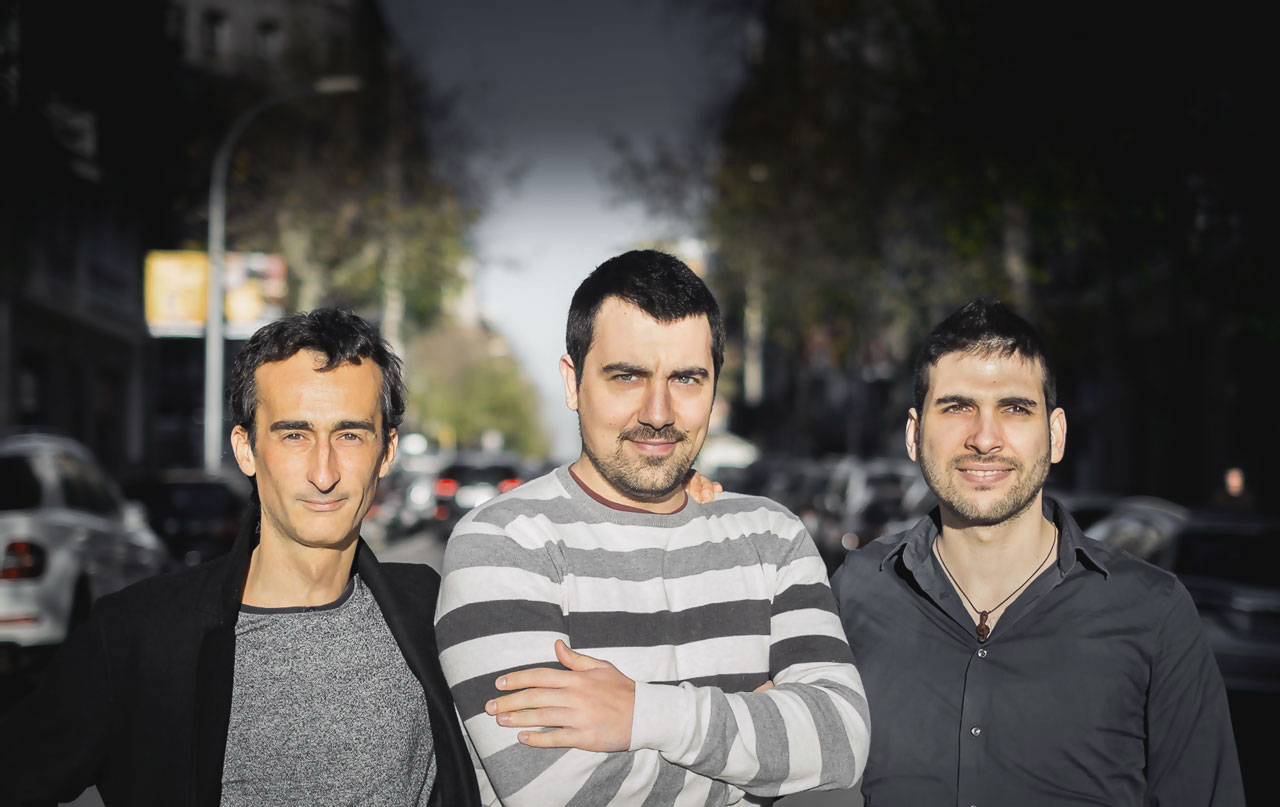 We help professionals by delivering the best platform for WordPress website management
Wetopi was founded in 2015 by two average guys. They are friends, techies: a professional developer and a system engineer. Our mission is simple. It's to put some sense in the world of WordPress site development and maintenance.
We'd been developing, maintaining and hosting WordPress for clients since 2008. As we gained more clients and projects, the constant need to manage websites and servers started to take its toll on us. We wished there was a convenient way to make our experience more efficient, more secure, and less time-consuming.
We were so excited when Docker started shaking the world of web development with exciting new solutions for container management that made things easier and faster.
Our "aha" moment came when we decided to standardize all WordPress management tasks by taking advantage of the virtualization, security, and smart management of Docker containers.
It's just common sense.
Wetopi was created to solve the most common problems facing web developers working on WordPress to make their experience the best it can be.
Explore how Wetopi can specialize your WordPress experience to fit your needs on your budget!
We love WordPress and the innovative and creative people who use and work on its platform. That's what drives us to make Wetopi a better experience for web professionals everywhere.
Meet the team
Anand, Carlos, Fernando, and Joan are the Wetopi's co-founders, but we know that we couldn't do it without the rest of our team of brilliant people.
We love remote work and, while that means that we may not be altogether in the same office, we're connected through our love of self-empowerment, working smart, and creating a product we can believe.
We connect with our passion for web hosting, WordPress, and ice cream.
Want to learn more about our service features, prices or anything else? We'd love to hear from you on our contact us page.
Our Mission thing!
We want to provide to professionals, designers and agencies, the best WordPress experience in the World.
Organization
Wetopi is a trademark operated by Inte, an organization incorporated in 1998 in Barcelona identified as: Inte, implantación de nuevas técnicas empresariales S.L.
N.I.F. B61386777
Business Official Registration Bureau at Barcelona, Book 29858, Page 0073, Leave 163237 Insc. 1st

Dun & Bradstreet – D-U-N-S Number: 564329605
Timeline
2015 – 1Q ⁓ 2Q
Wetopi gets founded
First MVP service launched Private customer group goes production Service under model validation cycle
2015 – 3T
Wetopi goes production
Wetopi goes production with its 1st WordPress dockerized infrastructure. First Pay-Per-Use Price model on WordPress hosting market. Customer discovery goes top priority.
2015 – 4Q
Wetopi gets co-founded
System engineer Carlos Portillo joins as co-founder. Local market expansion.
2016 – 1Q ⁓ 4Q
Infrastructure development
Wetopi new scalable infrastructure under development. Assembling core team. Fixed Plan pricing model introduced.
2017 – 1Q ⁓ 3Q
Self-Healing Scalable infrastructure
Infrastructure team foundation. Wetopi Scalable and Self-Healing infrastructure validation. Wetopi services development. Searching for Language Market Fit.
2017 – 4Q
Infrastructure announcement
Wetopi Scalable and Self-Healing infrastructure available to all customers. Marketing team foundation.
2018
Searching for Market Fit
Mastering Marketing. Iterating Product.
2019
Growth basis
Market Fit. Scaling basis foundation. Expanding data-center infrastructure to new continents.
or discover our Pricing plans
Includes Free development servers – No credit card required