Have you ever wanted to run multiple online stores with ease, all from one central control panel? This is exactly what WooCommerce with WordPress Multisite, aka "WooCommerce Multisite" offers
This article will delve into the advantages and common obstacles you may face and provide solutions to help you deploy a WooCommerce solution in a WordPress Multisite network.
Table of Contents
What Is WooCommerce Multisite and How Does It Work?
WooCommerce Multisite is a powerful tool for e-commerce businesses and website owners looking to manage multiple online stores from a single WordPress installation.
It works with WordPress Multisite in a similar way to how it works with a single WordPress installation.
In a Multisite setup, each site in the network can have its own separate WooCommerce store and products. This allows each site to have its own unique products, checkout process, and customer data.
Don't have a clear understanding of what is a WordPress Multisite?
Not sure about the Pros or Cons?
The Benefits of Using WooCommerce Multisite For E-Commerce Businesses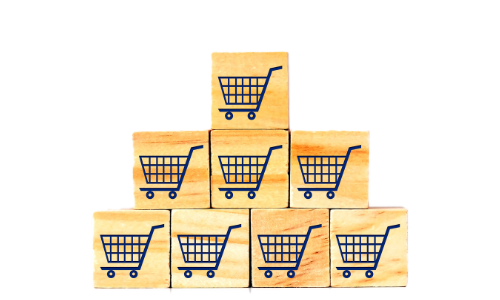 It is a useful tool for e-commerce businesses and website owners. We list here some of the reasons why someone might want to use it:
Manage multiple stores from a single point: you can create, manage, and track multiple stores from one central location.
Better audience profiling: You can focus on different audiences by selling in different stores. This helps you to work with different product organization, menu structure, presentation, etc.
Keep stores under the same domain name. By grouping products or services together under a single domain name, you can create a stronger brand identity and improve your overall search engine rankings.
Reduce administrative overhead: WooCommerce in a WordPress Multisite provides a cost-effective alternative to using separate WooCommerce installations while sharing themes and plugins across the entire network. Managing multiple stores from one WordPress install will help you to save time and resources.
Reduce server overhead: By splitting a large WooCommerce store into multiple stores using WordPress multisite, you can reduce the number of products, orders, and customers that each individual store needs to manage. This can help to reduce the server overhead and improve the Page building times (reduce the TTFB), especially if you have a large number of products, orders, or customers.
Better product organization: Each store can be customized to meet the specific needs of each customer segment, brand, product categories categories, etc.
Key Features Of WooCommerce Multisite
WooCommerce in a Multisite environment offers a number of essential features:
Network Management: The ability to manage multiple online stores from a single WordPress installation.
Centralized Management: The ability to centralize management of products, orders, customers, and other important aspects of e-commerce operations.
Customizable Storefronts: The ability to customize the appearance and functionality of each online store within the network to meet the specific needs of each site.
Scalability: The ability to easily add new online stores to the network as your business grows.
User Roles and Permissions: The ability to control access to different parts of the network and assign specific roles and permissions to different users.
Payment Processing: The ability to process payments from customers through multiple payment gateways and secure payment methods.
Shipping and Tax Calculations: The ability to calculate shipping and tax rates based on the location of the customer and the specific needs of each online store.
Product Variations: The ability to offer different variations of products, such as size and color options.
Reports and Analytics: The ability to track important metrics and data, such as sales and customer behavior, to inform decisions and optimize operations.
You Should Be Using WooCommerce Multisite If:

If still not sure about the WooCommerce Multisite adoption, lets focus on different business categories.
If your business falls into one of the below categories, you should be thinking about using WooCommerce Multisite:
Multi-brand businesses: Companies with multiple brands may use WooCommerce Multisite to create separate stores for each brand while preserving a single point of WordPress maintenance and administration.
Multi-location businesses: Companies with different physical locations may use WooCommerce Multisite to create separate stores for each location while preserving a single point of WordPress maintenance and administration.
Online marketplaces: WooCommerce Multisite can be used by companies that operate online marketplaces, such as Etsy or Amazon, to create separate stores for each vendor on a smaller scale.
Complex or massive product catalogs: WooCommerce doesn't impose a limit on the number of products you can add to your e-commerce site, when you increase product and references, performance goes down. Consider splitting your e-commerce as soon as performance is a problem and you are on a good hosting.
Affiliate marketers: Affiliate marketers can use WooCommerce Multisite to create separate stores for each affiliate program they promote.
How To Set Up And Use WooCommerce Multisite
To use WooCommerce with Multisite, you need to enable the WordPress Multisite network and then install the WooCommerce plugin to make it available to your different network sites.
Three possible Multisite install options with full step by step instructions
If you want different stores in different domains: Setup WordPress Multisite with Multiple Domains. e.g. mystore.it, mytore.fr, …
If you prefer different stores in different sub-domains: Setup WordPress Multisite with subdomains. e.g. clothing.mystore.com, toys.mystore.com
Another option is to use subdirectories: Setup WordPress Multisite with subdirectories. e.g. mystore.com/clothin, mystore.com/toys
What you need to consider with WooCommerce in a Multisite WordPress
It's important to note that there are some trade-offs to consider when using WordPress Multisite for managing multiple WooCommerce stores:
Not all plugins and themes are compatible with WordPress Multisite.
WordPress Multisite does not help you to sync content across sites. There are some plugins that can help you, for instance WooCommerce Multisite Product Sync or WordPress Multisite Sync
If you need to sync inventory across the network, e.g. you have multiple online stores for different regions, you will have to use plugins like Central Stock for WooCommerce or Woo Multistore. This plugins allows you to sync product information, inventory levels, across all of your WooCommerce stores.
How To Choose The Right Web Hosting For Your WooCommerce Multisite

As always, choosing the right hosting company can take your efforts much further. On the contrary, a lot of your work may fall on deaf ears if you choose a low profile hosting company for your projects.
What should you be looking for in a hosting company for your WordPress Multisite?
Always try first: WooCommerce, with or without Multisite, is a complex and resource demanding WordPress install. Our recommendation, always test and evaluate the TTFB.
Look for a hosting working exclusively for WordPress: Why? because they are 100% reliable when it comes to WordPress. They are more secure, more performant and focused for your WordPress website.
Consider the resources offered: As mentioned before, this is a complex and resource demanding WordPress install. You'll need a web hosting solution that offers adequate resources, such as NVMe Storage, fast CPUs, and good bandwidth.
Look for reliable uptime: Your online stores will be unavailable if your web hosting solution experiences downtime. Look for a web hosting provider that offers a reliable uptime guarantee.
Consider the level of support: Choose a web hosting provider that offers comprehensive support for WooCommerce Multisite, including assistance with setup, troubleshooting, and upgrades.
Need guidance?
In front of a demanding project?
Read this post about the top five criteria to select a hosting when you are a business

Wetopi
Conclusion
This article has intended to provide an overview of the key benefits, features, trade-offs, and installation options of WooCommerce Multisite.
While this solution may not be suitable for every e-commerce business, it can certainly help streamline operations and provide a more efficient technical approach in certain situations. Remember that Woocommerce Multisite is a demanding project. Host your Multisite in a trustworthy hosting with good support.
Contact us via our web if you have questions about Multisite.
We are techies passionate about WordPress. With wetopi, a Managed WordPress Hosting, we want to minimize the friction that every professional faces when working and hosting WordPress projects.
Not a wetopi user?
Free full performance servers for your development and test.
No credit card required.
This might also interest you: