You can test at https://performance.sucuri.net/ the
performance of any of your sites from across the globe.
Our own wetopi.com results are impressive: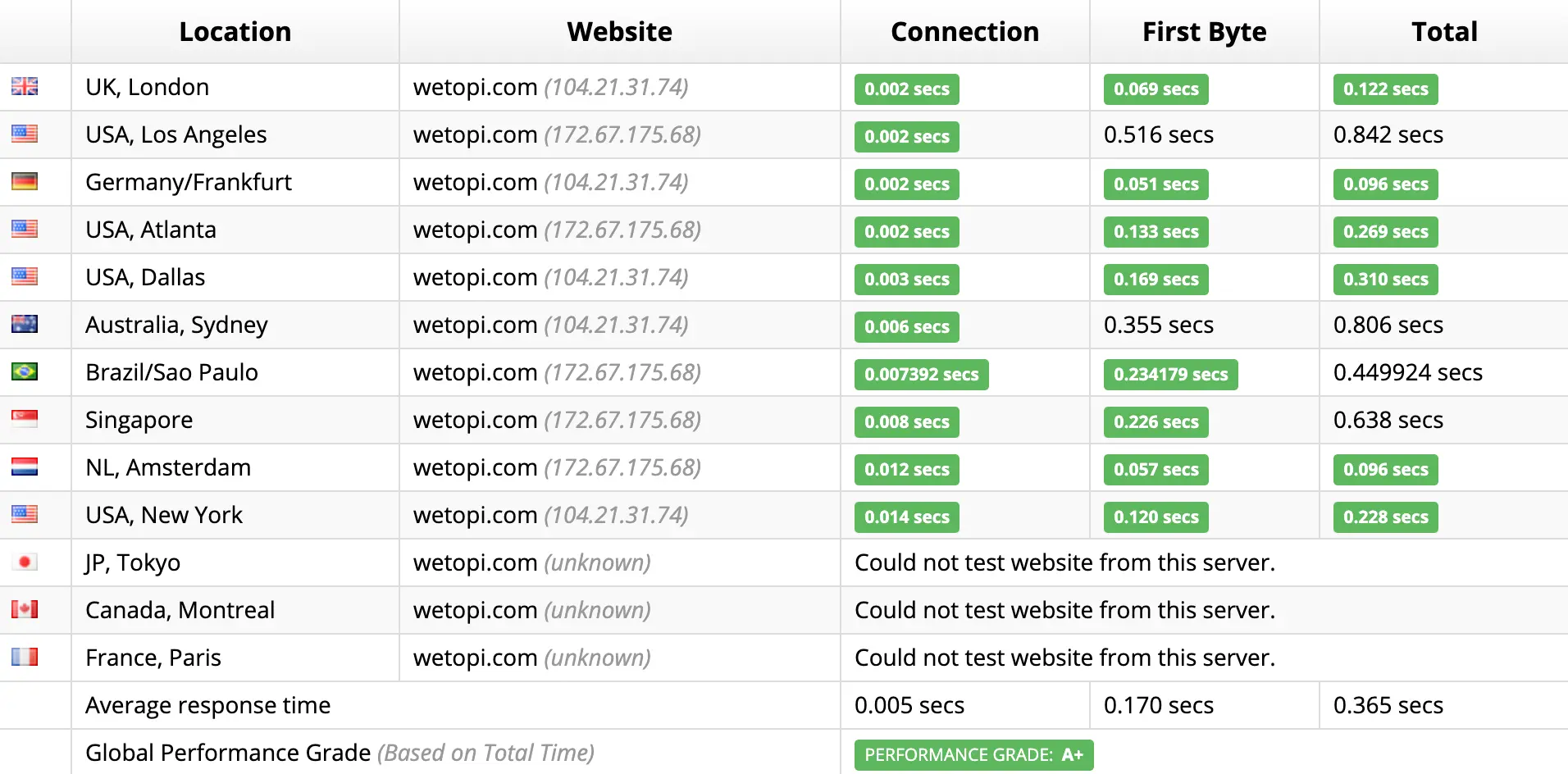 We show you how to improve!
test first – no downtime – free – no commitments – no credit card
Let's help you test a copy of your WordPress site at our performant wetopi managed hosting
in 4 simple steps:
1
Signup and get your wetopi free account
Signup in 10 seconds
2
Fill out the Migration request form
3
We log into your site and grab a copy of your WordPress content.
NOTE: We put the copy of your site on a temporary Wetopi domain.
4
You test your WordPress site copy at max speed!
Try and only stay if you like it — no worries.
Do you like it and want to stay with us?
Then point your real site domain to your migrated WordPress.
We help you!
(Translated by Google)
Wetopi is an excellent hosting service for Wordpress. Their servers with Nginx are very fast and their infrastructure lets you create and organize Wordpress very easily. We use it for both our corporate sites and customers ... Read more at google reviews
(Translated by Google)
The best web hosting service for WordPress. Websites load faster than ever, and they offer free SSL plus full copies of your sites in seconds and one click. Customer service is also excellent ... Read more at google reviews

I'm using wetopi to host my WordPress sites. They offer all the premium features of the top-end managed sites, but in modern isolated container machines. They manage each of my WordPress ... Read more at google reviews
Increase your WordPress site Speed